See your doctor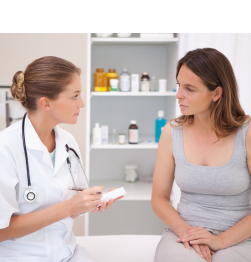 Your own doctor is the clinician who better knows you, and because of that the best person to follow you through this process. It is important to talk with him/her about your family history, and to clarify any doubts. 
Try to give precise information and focus on the things that are more relevant for the disease (check them  here  ). To these, it will be added your own clinical information.
If the data suggest a high risk of breast cancer, your doctor might send you to the genetic clinic, which will be able to evaluate the familial risk.